Gopro seems be a king in action camera world, almost everyone trust gopro quality, and reviwers always compare other brands like Sony, Tom Tom with it. But for those who wanna get an action camera just for recording, there's no need to break our bank to afford a Gopro. Then which Gopro should you choose? Which is the right one for you? Let's see those best cheap action cameras under $100.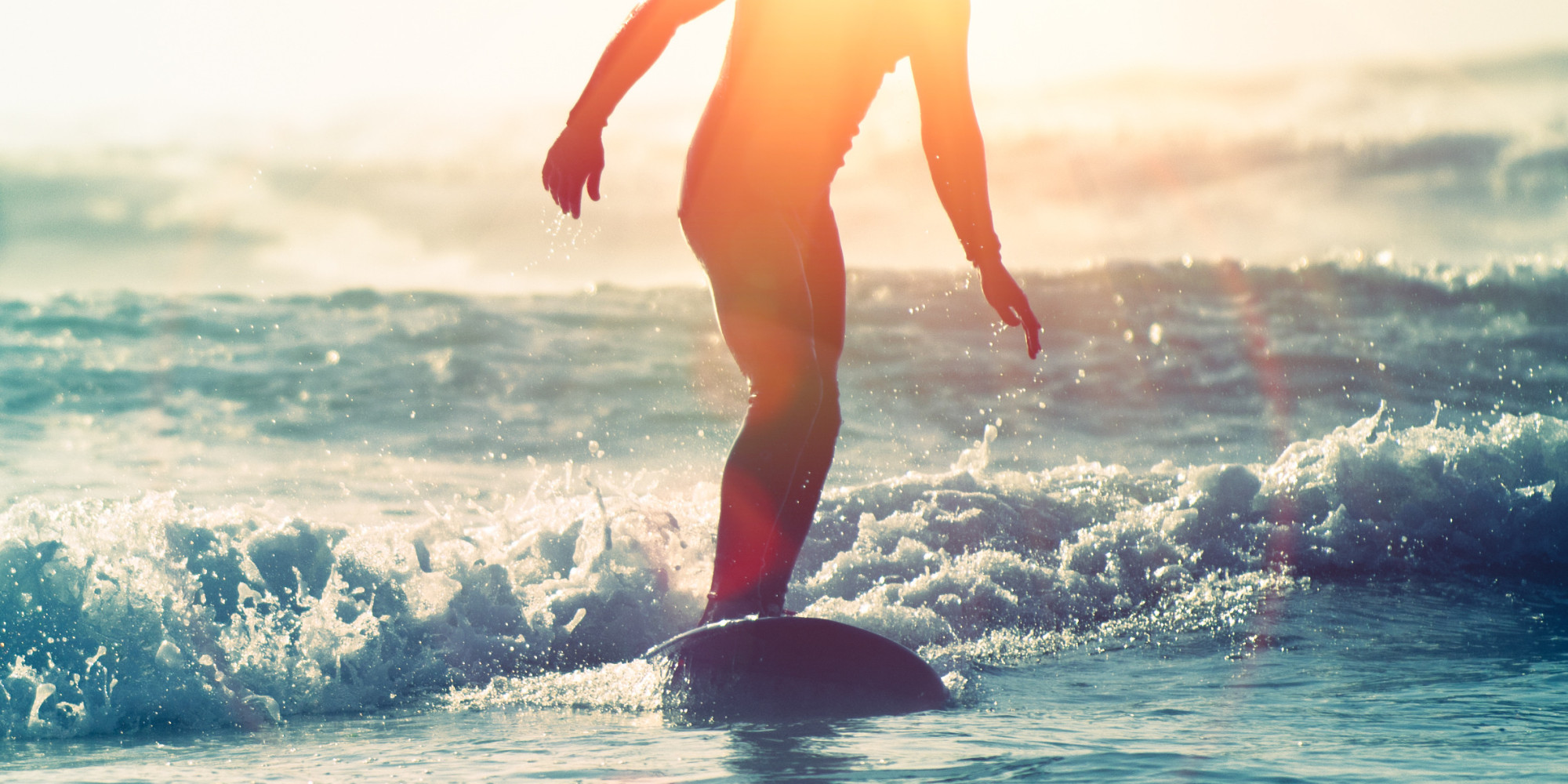 1. Polaroid Cube+
Price:$99.95
Key Specification:

Compatible with iOS and Android devices
8MP resolution photos
Records HD up to 1440p
Built-in high capacity battery, records up to 107 minutes
124°viewing angle
Weather resistant / splash proof / shockproof
Sync the camera with your smartphone or tablet
Add additional capture controls or simply use it as a viewfinder
Capture, edit, save, print, and share videos and image
2.WiMiUS L1
Price: $72.99
Key Specification:
【Novatek chip + Sony IMX078 Image Sensor】
【4K Resolution + 2.0" LCD】L1 has unique quadratic appearance with 2.0 inch high definition display screen. Support 4K resolution clear and vivid shooting.
【20MP Shooting+170° Wide Angle】Sharper 20MP CMOS Sensor with 170 degrees wide angle Lens,more authentic and broader view.
【Fisheye Correction】Fisheye Correction makes you free from any distortion caused. Just get rid of the annoying correction work after shooting.
【FPV and Wifi Mode】Support FPV(USB AV-OUT). Achieve real-time FPV by connecting with IOS or Android via wifi.Built-in WiFi connection allows stable and smooth synchronization with your mobile device.
【30M Waterproof+New features】New special Aqua mode combined with durable waterproof case gives you underwater enjoyment up to 30M !
【20+ Accessories Kits】it comes with almost all accessories that you need,please reference the seventh image 6 Months Warranty,Any problem.
3. AKASO EK7000 
Price: $83.69
Key Specification:
【4K Ultra HD Action Camera】 Professional 4K 25fps & 2.7K 30fps video with 12MP photos at up to 30 frames per second for incredible photos
【Wireless Wrist Remote Control】Featuring a wrist 2.4G wireless RF Remote Control, you can capture your world in an all-new way. Controlling the camera, framing shots or recording video are now ultra convenient-just press the button of the Remote Control.
【Longer Battery Life】Comes with 2 rechargeable 1050mAh batteries. Each 1050mAh battery can record up to 90 minutes.
【Built-In WIFI & HDMI, edit & share】WiFi signal ranges up to 10 meters.
【30m waterproof】Equipped with IP68 waterproof case,durable waterproof to 100 Feet.
4. Campark ACT76
Price: $65.99
Key Specification:
【Excellent Long Batteries Time】—2×1050mAH batteries provide up to 180 minutes battery life.—it won't miss any wonderful life journey.
【Convenient Wireless RF Wrist Remote】—The wrist remote up to 10 feet waterproof and control Action camera up to 50 feet range.
【4K Video Recording】—Camera supports 4K video recording and 16MP photos.Numerous functions with Dual Screen Action Camera like loop recording, motion detection, time lapse. Capture and share your world in a fantastic resolution.
【100 Feet Waterproof】–The Campark Underwater Camera includes IP68 waterproof case.Waterproof up to 30 meters, Perfect for swimming, diving, drifting, surfing, skiing and etc.
【Abundant Accessory Kits】—Act76 Sport Camera comes helmets, bike, surfboards, belt, arm band and other objects easily with Lots of accessories, mountable design for shooting the thrill of extreme activities.
5. SOOCOO C30R
Price: $75.99
Key Specification:
【2.0-INCH HD DISPLAY】Built-in 2.0 inches high-definition screen, 170 degrees super wide-angle fisheye, 6 layers of glass lens, make your photos sharper, clearer and less distorted.
【WIRELESS WRIST REMOTE CONTROL】Featuring a wrist 2.4G wireless RF Remote Control, you can capture your world in an all-new way. Controlling the camera, framing shots or recording video are now ultra convenient-just press the button of the Remote Control. No more looking to your Sports Camera to start and stop recordings or snap photos.
【DURABLE and WATERPROOF CASE】The waterproof case keeps the water away from the camera. All buttons can be operated underwater. You can easily take it snorkeling or even diving up to 98 feet!
【LONGER BATTERY LIFE】2x1350mAh rechargeable batteries included in the package! Never run out of battery life again!
【BUILT- IN WIFI】Download App(ZSANYCAM) on your phone or tablet and connect with your C30R Sports Action Camera. Then conveniently operate or review your images or videos via your Android or iOS device! WiFi signal ranges up to 49ft/15 meters.
6. Apeman a80
Price: $79.99
Key Specification:
【4K & 20 M Ultra HD】With professional 4K 25fps and 2K 30fps feature, you can take incredible 20M photos and ultra HD videos, clearly recording the beauty and wonders in life!
【Built-in WiFi & HDMI】Sharing & editing videos and images easily and freely. Download the free app (final cam) on your smart phone or tablet then connect with APEMAN action camera, and then you can take full control of the cam.
【30m Waterproof】A water-resistant case allows you to dive as deep as 30 meters under the water, available for you to capture all your details of adventures with interesting selfies and amazing videos.
【Longer Working Time】Equipped with 2 rechargeable 1050mAh batteries, you don't have to worry about the recording time for each of the battery can record up to 60 minutes.
【Valuable Contents & Features】170° ultra wide angle, 2.0″ LCD screen, HDMI output, time-lapse recording, loop recording, and supporting 64GB micro card (CARD NOT INCLUDED or SELLING), Including a SPECIALIZED PORTABLE PACKAGE with 17 accessories
7. EKEN H9R
Price: $69.99
Key Specification:
【4K High Resolution】Video: 4K25fps/ 2.7K30fps/ 1080p60fps/ 720p120fps. Photo: 12MP max. Versatile Shooting Mode: video mode, photo mode, burst photo, time lapse, and loop recording mode.
【Built-in WiFi & HDMI output】Edit and share your actions as soon as it's recorded with the App EZ iCam. WiFi signal ranges up to 10 meters. HDMI output is supported, which means you can preview videos or see real-time display on the TV with a HDMI cable.
【30m waterproof】The waterproof housing is designed to withstand extreme environments and conditions. Wearable and mountable: enables immersive capture during your favourite activities: surfing, diving, snorkeling, biking, and driving.
【2-inch FHD Display】High quality display for preview and playback. Get the full spectrum of the features with easy setting adjustments, you can do it all on your EKEN H9R.
【Additional features】Use the 2.4G wrist remote to shift between video, photo, burst photo, and time lapse instantly. Long-lasting batteries: 2 hours of video shooting with 2 batteries.
8. MGcool EleCam Explorer Pro
Price: $71.99
Key Specification:
【First Voice Broadcast Action Camera】Unique voice prompts frees your hands and eyes when you're inconvenient, which enables you not distracted from exercising. Voice prompt includes start recording & stop recording.
【chipset NT96660 &SONY IMX117 camera】NT96660 chipset with fully improved performance enables you conveniently record 4K ultra-clear video and perfectly capture high-speed motion scenes. Even in particular low-light scene, it can intelligently change the frame rate according to lighting conditions to achieve best performance.
【Build-in Functions】Built-in gyrometer, anti-shake; WiFi function; WiFi and Massive Storage: control your camera remotely. Support external high speed TF card max to 64GB. Support aerial real-time detection.
【High color rendition】4K 24fps video recording:Excellent image permeability, Camera Pixel : 12MP ;With speed of 24 fps, the new Explorer records 4k video with much clearer picture, more colorful details, enabling users record movement details more vividly with superior picture quality with 4 types' wide angle of 170 / 140 / 110 / 70 degree. You can move back and forth between dark and bright environments.
【Brand-new design】wired Applications: Glossy and delicate wiredrawing texture brings you an excellent feeling of stylish, good skid-proof and wear-resistant. No burden when you are rock climbing, diving and other extreme sports, vehicle-mounted recording, take pictures underwater, etc
0